This article will take you through how to configure a Live Stream event within the WorkCast platform - please note you will require an add on to the Business Pro plan - speak with your Account Manager to find out more.
1. We start at the point where the event has already been created in the WorkCast Platform. This will be by default an Interactive event, and we need to change its presentation type to be a Live Stream event.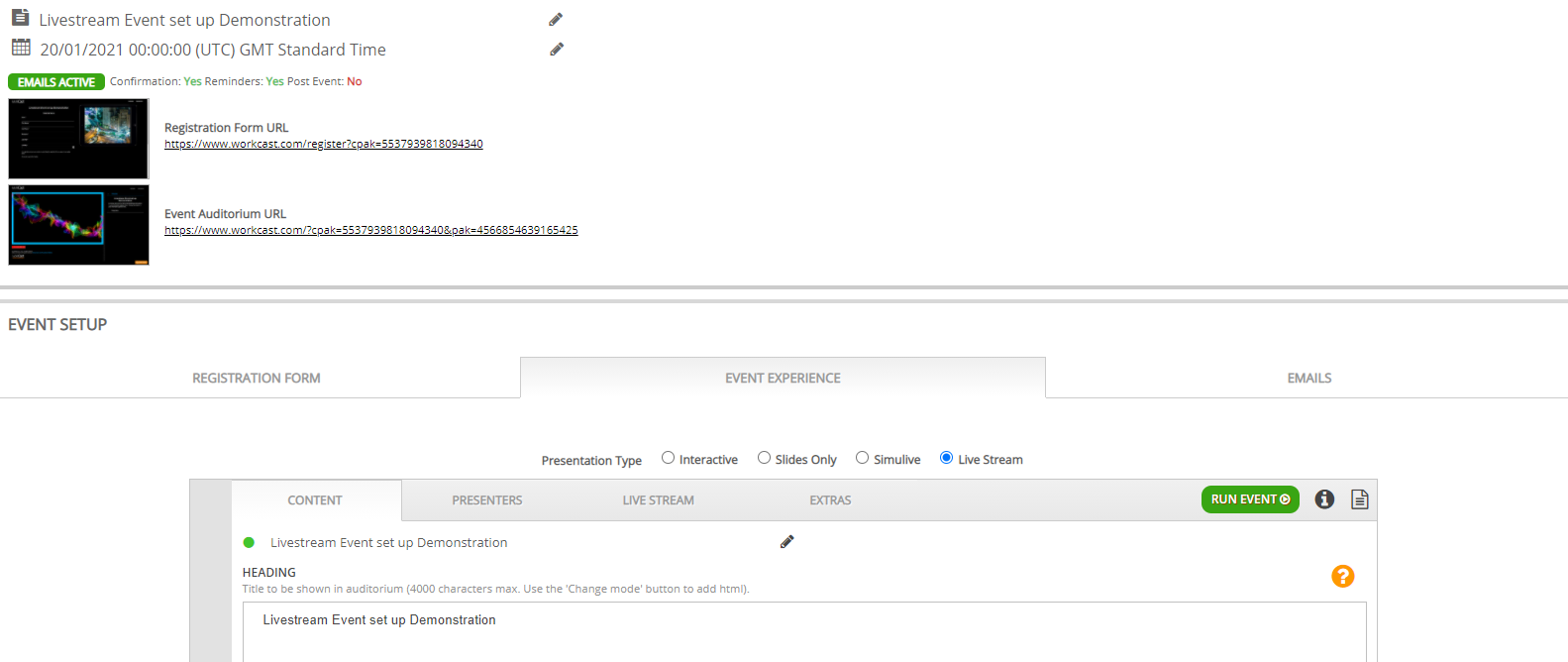 WorkCast will provide clients with the RTMP stream details depending on the type of encoder they are using. For instance, we could send a Wirecast profile if that is how you're streaming, or the RTMP details for you to input into your encoder.
2. Next, In the Event Experience tab, select Live Stream.

3. Close the Event Type Change Warning box that appears to let you know you have changed the presentation type.

4. Then press save

5. Press the Publish draft button, and YES to the following pop up the dialog box.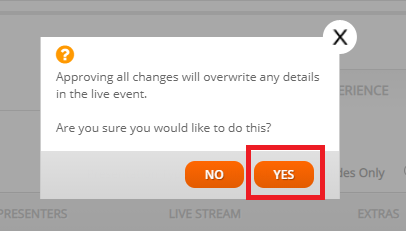 WorkCast will pre, set up client Applications in Wowza, and use this information to create 2 pieces of Media in your account. These will be clearly labeled as PRIMARY Webcast Stream and BACKUP Webcast Stream with your company name.
6. Next, we need to attach these to the event.
To do this we select the newly created LIVE STREAM tab

7. Select Choose Existing

8. And now search.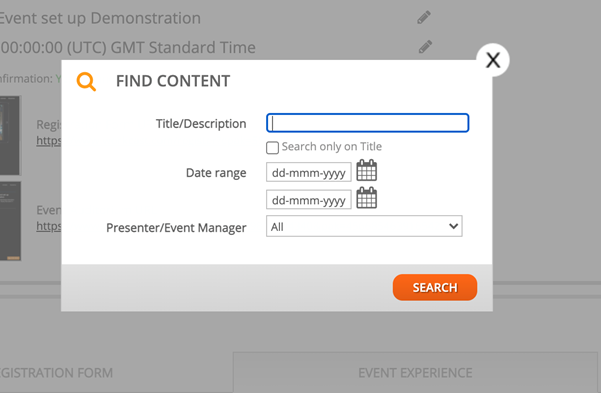 9. Select the relevant PRIMARY or BACKUP piece of media that has been created in your account, from the Media & Slides window, using the select button on the left.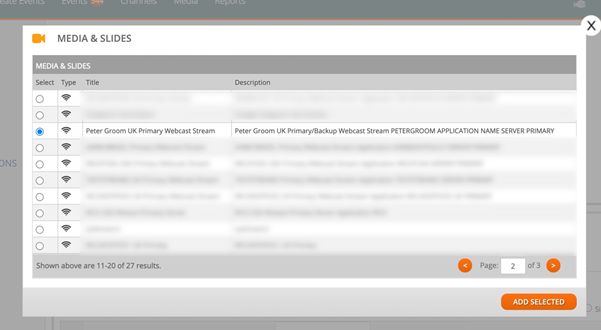 10. Then press ADD SELECTED from the bottom right corner of the window. You have now attached the Primary stream media to the event.
In the unlikely event that you need to switch to the BACKUP stream during an event, you would re-enter the Live Stream option, and select the BACKUP media from the Media & Slides option, and press ADD SELECTED. This would then pull the stream from the Backup Server into your event.
Now your media is configured, you'll want to do a Test Stream for a guide click here