What is an Event?
Learn about what an event is and what it can include.
The WorkCast Platform
The WorkCast Platform is a unique webinar and webcasting platform that allows users to have fully styled and branded event workflows that can be used for many events.
Every customer of WorkCast Present+, WorkCast Producer+, and Enterprise licenses has the option to create and live events.
What is an Event?
An event is a term given to all the end to end workflow components and experiences that are set up as part of the Master Template.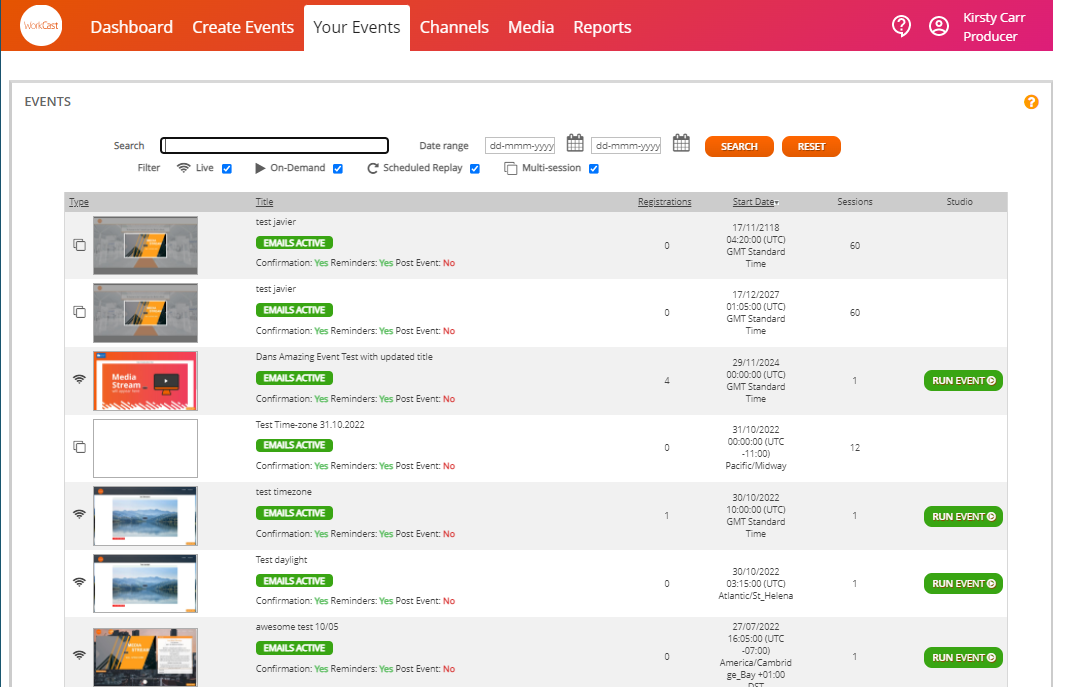 An event can be a relatively simple single event session webinar (Registration Form, Confirmation Page, Auditorium, Confirmation & Reminder Emails) or a multi-session event with lobby pages or other landing pages (See Virtual Events article). Note: Present+ license holders do not have access to multi-session events.
The WorkCast Platform supports the following live event types:
Interactive (Webcam and Screenshare)
Slides only
Simulive (not available as a Present+ license holder)
Live stream (Producer+ add on)
Producer+ users have the ability to create Live, On-Demand, or Simulive events. Present+ users can create Live events and then turn the live event into an On-Demand asset.