📙 Webinar Library Overview
What is a Webinar Library?
Included with a Business Pro plan but is also available as a plan add-on!
For further information on purchasing a Webinar Library add-on please contact your Account Manager.
---
A Webinar Library is a virtual hub where all past, present and upcoming events can be stored and accessed in one place.
Available Webinar Libraries are located in the 'Your Events' tab within your account and content can be edited at any time. To locate, use the 'Webinar Libraries/Virtual Events' filter and click 'search'

Every Webinar Library has a lobby page which provides access to all available events within the library. This page can be uniquely designed to include:

An overview / description of the Library

Filters where events can be separated for example by topic, live upcoming events and available on demand.
To see the Webinar Library templates available please click here
Already have a Webinar Library template? Click here to learn how to update this.
Webinar Library Example:
Reel Webinar Library (Light Theme)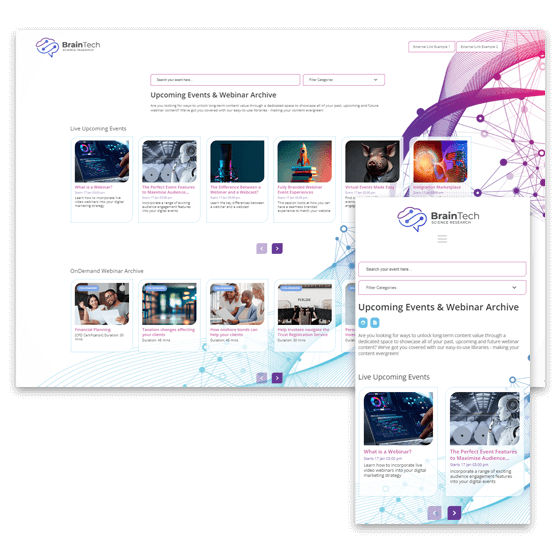 Reel Webinar Library (Dark Theme)