CPD Templates
This article will go through the 2 types of template you will need if you would like CPD accreditation within your events.
CPD Templates can be available for Business Pro and Enterprise customers, usually at an additional charge.
If you want to enquire about purchasing a template, please reach out to your Account Manager.
Event template
If you already have an event template with WorkCast, you may need to purchase an additional template that will allow for graded polls to be added and a certificate to be linked.
The registration process is the same, but the event auditorium has to have a Show my scores functionality added to it.
The Show my scores box will look similar to:
Note, it does not need to say show my scores, it can say "Get Certificate" or something similar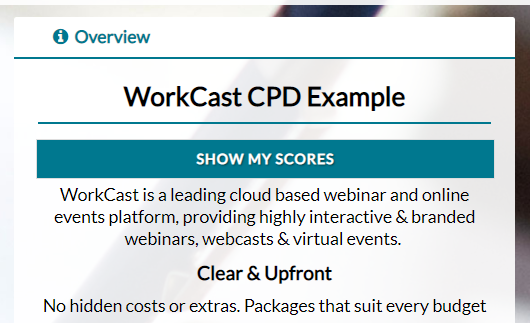 When you click on the button, a box will pop up and it will let you know if you have passed or failed.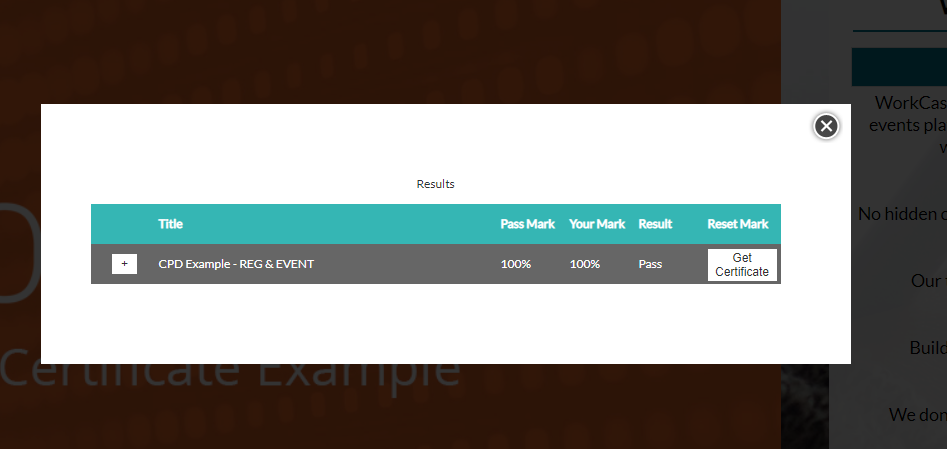 Certificate template
You will also need to purchase a certificate template. You can send over the branding you want to be included and wording that you'll require for every event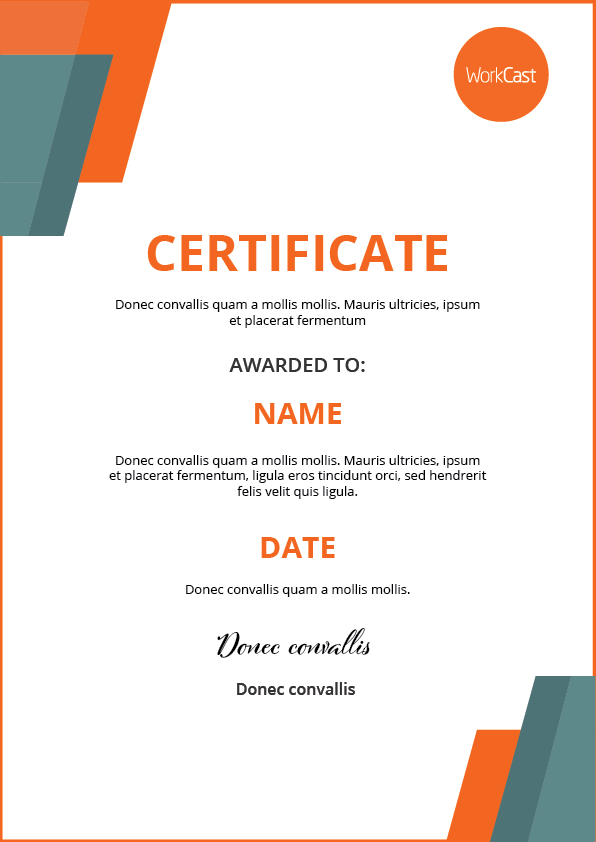 Here is a screenshot to show what needs to be set on the template, and what is changeable per event: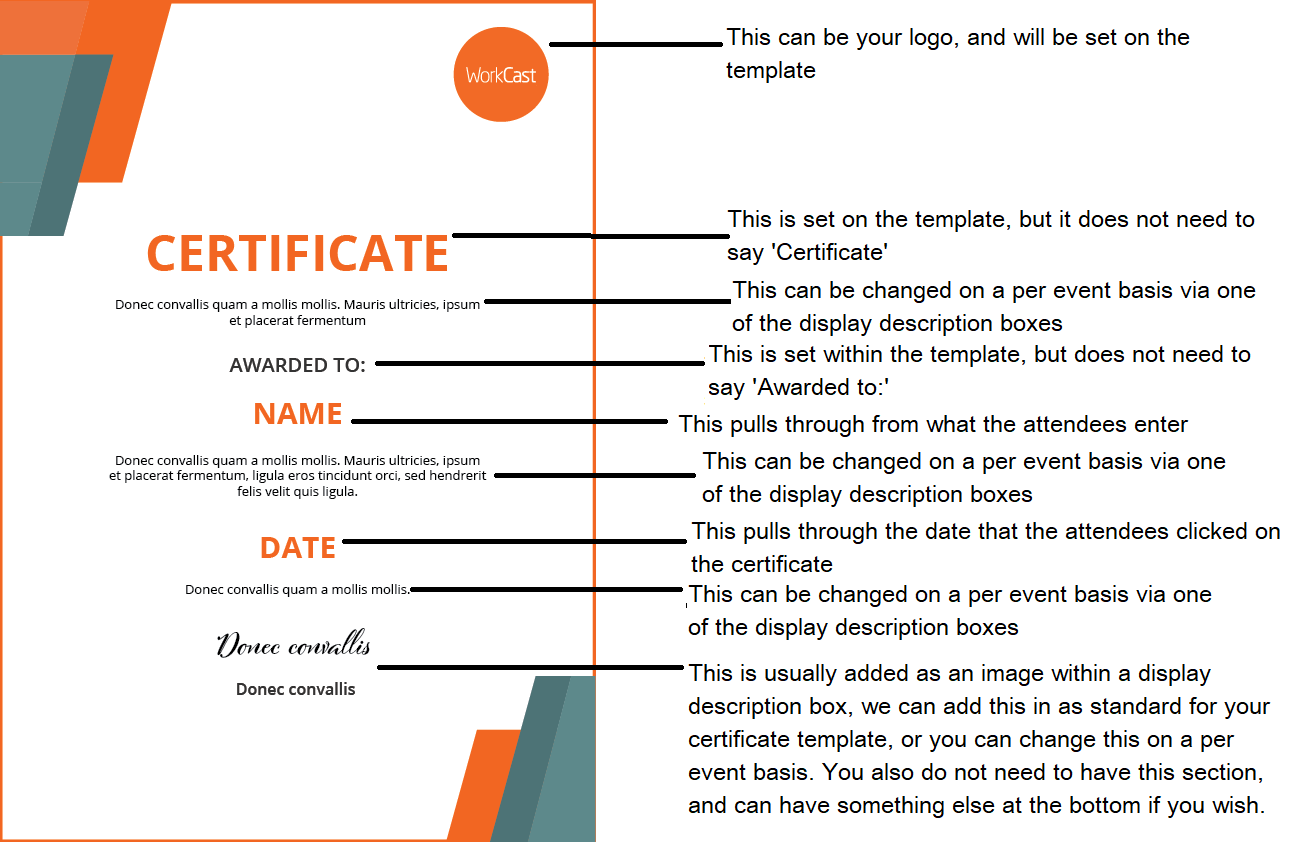 Once you have your templates in place, you can follow the guides below on getting your specific event set up to allow this.