Last updated August 27, 2016
Overview
Event session reporting is available for Present+, Producer+ and Enterprise license holders, and allows you to generate a report for each individual event session.
Quick links
Logging into the platform
Please login to the platform with the login details supplied to you by WorkCast.

To access the WorkCast Platform use the following URL.
http://secure.workcast.com/Login.aspx

Enter your user login details supplied to you by WorkCast.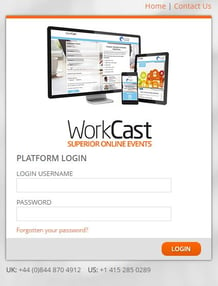 Creating an Event Session Report
To create and view the event session reports first select the Event Session you wish to create a report for.

1. Click on the Event Session Tab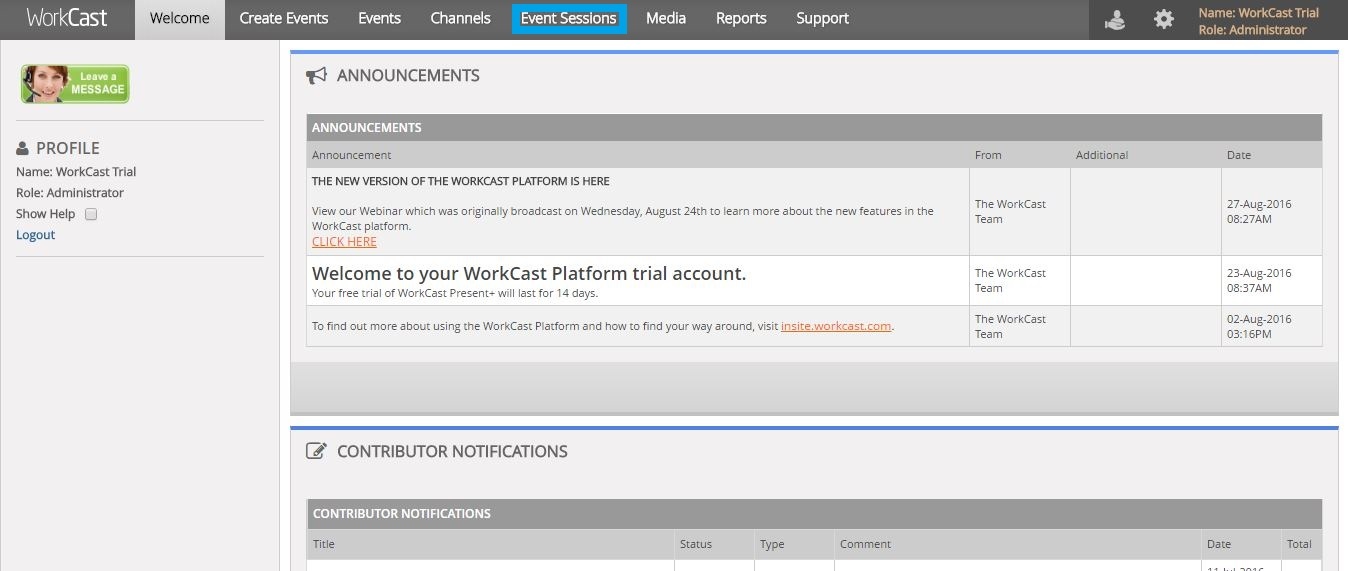 2. Find the title of the event that requires a report and click on the clipboard icon that relates to that event.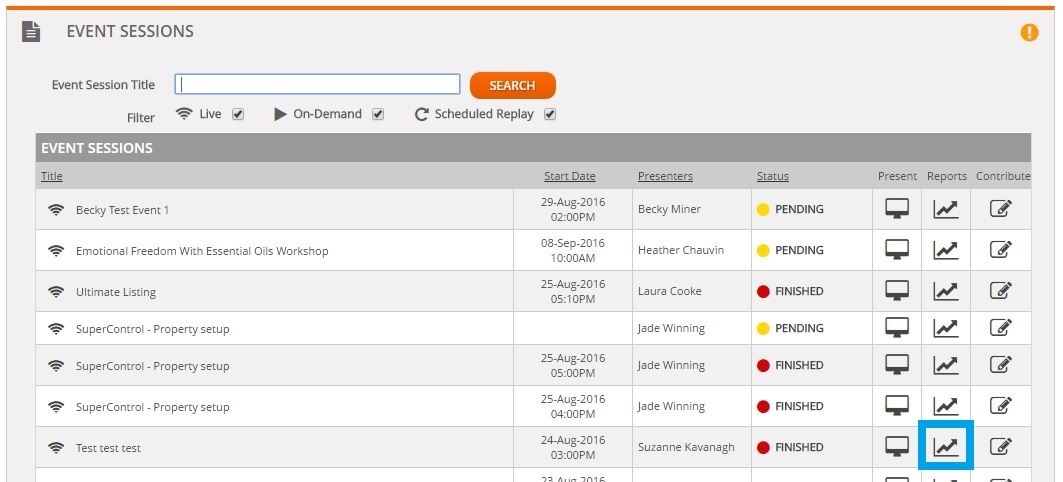 3. You will then be taken to the Event Session Report dashboard.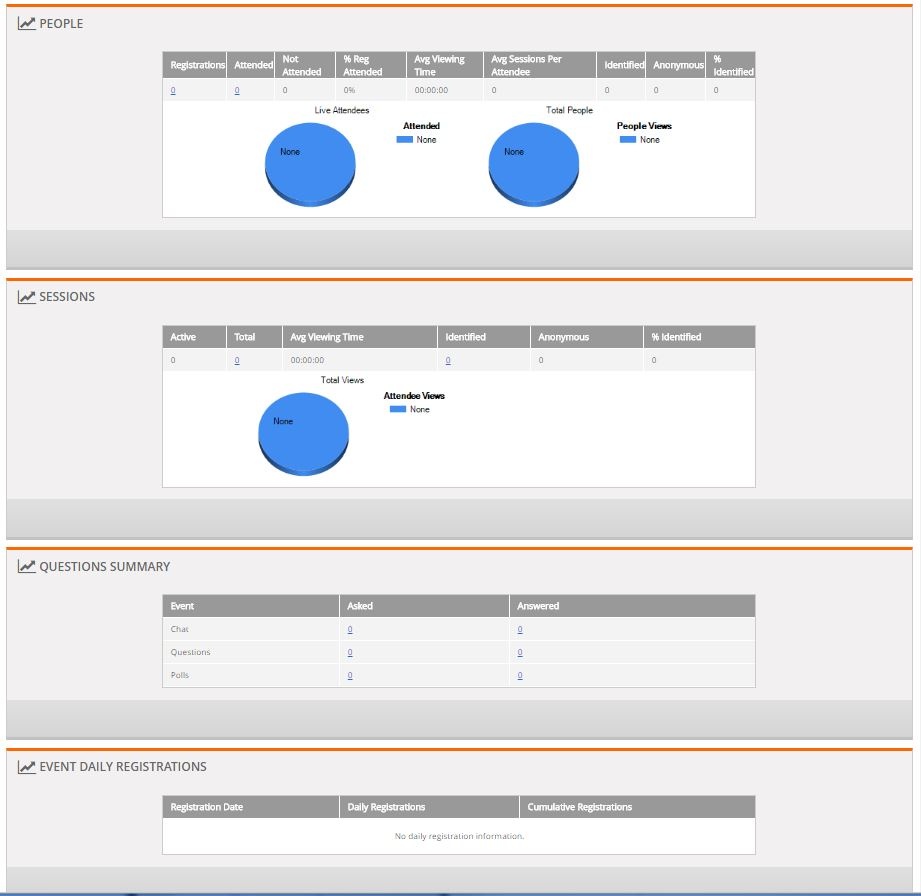 Understanding the Event Session Reports
People
This section displays all unique individuals based on their email address as the unique field.
This Report shows you how many registrants you have registered at the point in time that the report has been requested.

1. Click on the highlighted link under the sub heading registrants
(This is applicable for all blue highlighted links within the events session reporting dashboard)


2. A pop up will appear, please click on the Proceed button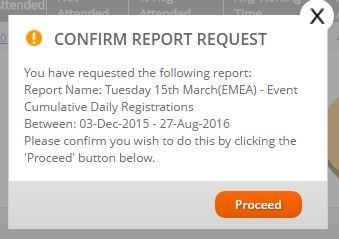 3. The platform will direct you to the reports section of the platform and will generate a report.


4. Your report is ready to view when the red cross has changed to a green tick. This may take a few moments to download depending on how many registrants you have for your event.
5. The report can also be downloaded into an Excel document by clicking on the download button. The Excel document can then be edited once saved into a folder.
Sessions
This section allows you to see how many times a viewer has entered into the event session auditorium page.

The report also shows the average viewing time for that event and also the dropout rate and where within the event that was.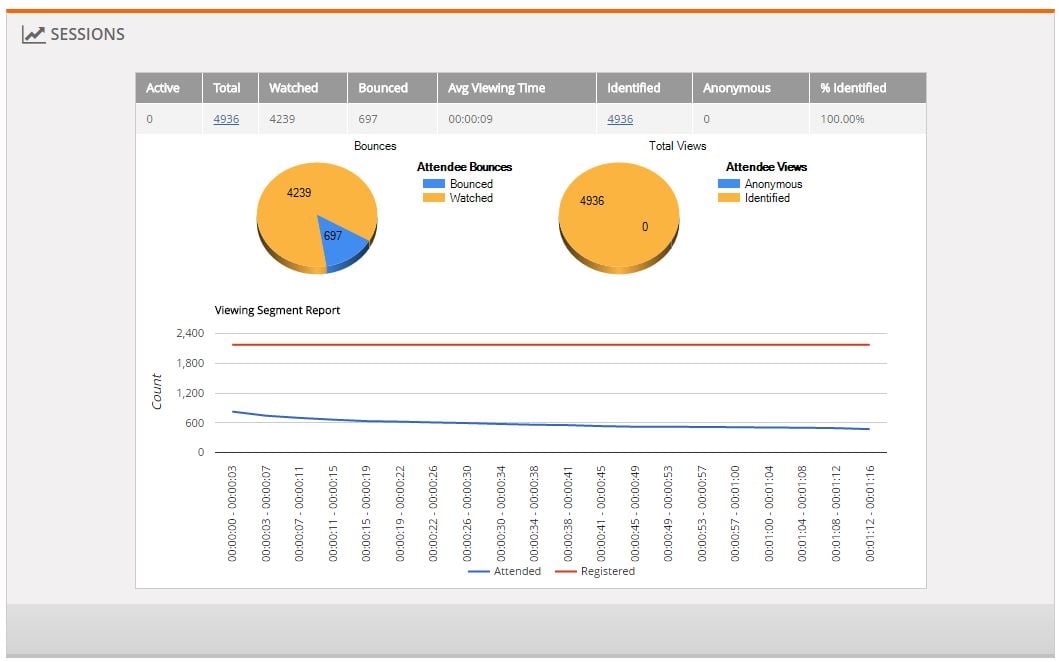 Questions Summary
This section shows how many poll questions (if applicable) were asked and answered during the event. It also shows the number of questions asked using the question feature in the auditorium.

Daily Registrants
To view how many registrants you have received on each day of your event, you can view this by scrolling down to the Event Daily Registrations within the report section of your event.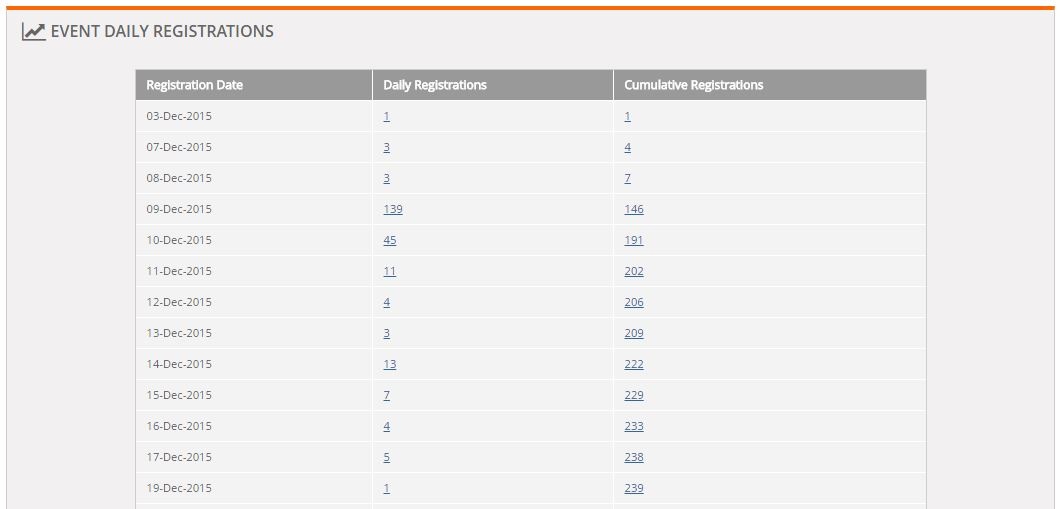 Was this article useful?
Please provide us with any feedback to help us improve this page