About User Roles and how to use them
Last updated December 14, 2017
The WorkCast Platform is a unique webinar and webcasting platform that allows different types of users to have different levels of control and interaction with the platform depending upon their requirements and role. This removes any confusion for people logging in about what they are able to do, and reduces the risk of an event/webinar being accidentally updated or misconfigured.

The WorkCast platform has the following distinct user roles:
1. Platform and Event Management Roles
2. Event Specific Roles
1. Platform and Event Management Roles
Platform and Event Management roles are those users that are specifically involved in the administration of the platform and its users, and the creation, management and administration of events and templates. Typically, these users will not be the presenters on events or contributors of the specific event content but the users who are coordinating a department or organization's webinar and online event activities.
Producer
A Producer user comes with the Producer+ licence type and is able to create, edit and run all events in an account. Event creation is completed using the Master Event templates created by WorkCast at point of account provision.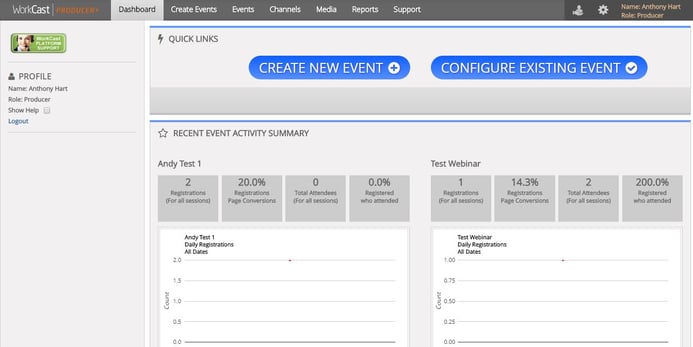 They are able to:
Create, manage and run Multi Session and Single Events
Create Presenter
Create and Manage channels
Access advanced reporting
The Producer role has a wide range of features available to them that allows them to manage and run a full range of event styles and configurations with the exception of self-service live streaming from venues.
Host User
A Host user is able to see and manage the content and scheduling of all events created by or assigned to them. Host users are available to Enterprise, Producer+ and Present+ customers.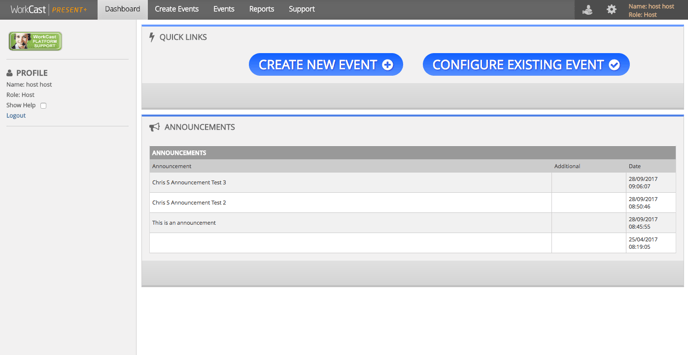 The host user views and controls are specifically designed to make it easy to create and manage webinars from either standard or custom master templates.

Host users can
Schedule, manage and run single session Live events
Create and manage presenter users
Access standard event session reporting
2. Event Specific Roles
There are 2 additional roles in the platform that are related to event specific functions.
Presenter
The presenter role is specifically designed for presenters to login to the webinar or event session that they have been allocated to present on. Presenter logins are created by Event Managers or Host Users and they are automatically shown only the events that they are presenters on.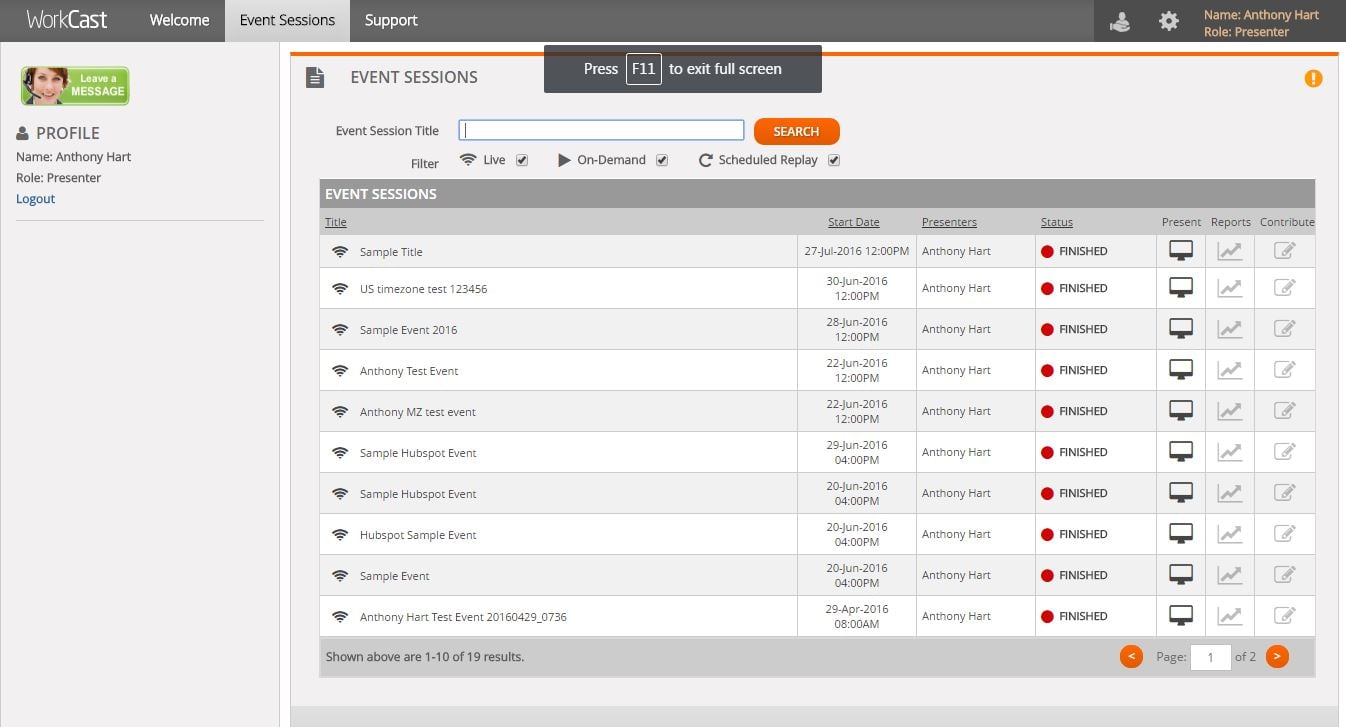 Alternatively, Event Managers and Hosts can direct presenters directly to WorkCast Studio for the specific event they are presenting on. They will then have direct access the WorkCast Studio console.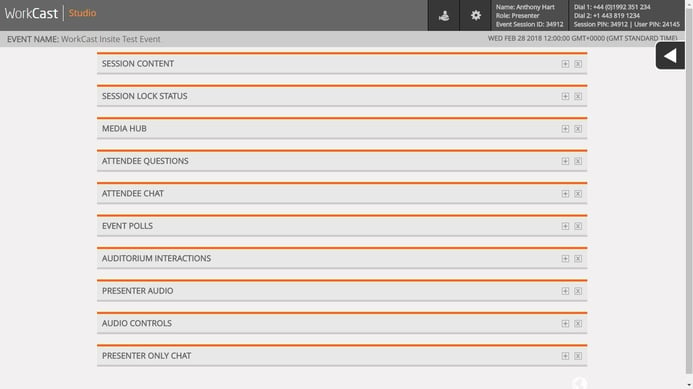 Contributor
The Contributor role is specifically designed to allow Event Managers to allow content owners to submit the relevant content for webinars and events directly into the platform for approval. An Event Manager creates the Contributor logins the contributor can then login to supply the information required. This can then be approved by the Event Manager into the Event Workflow.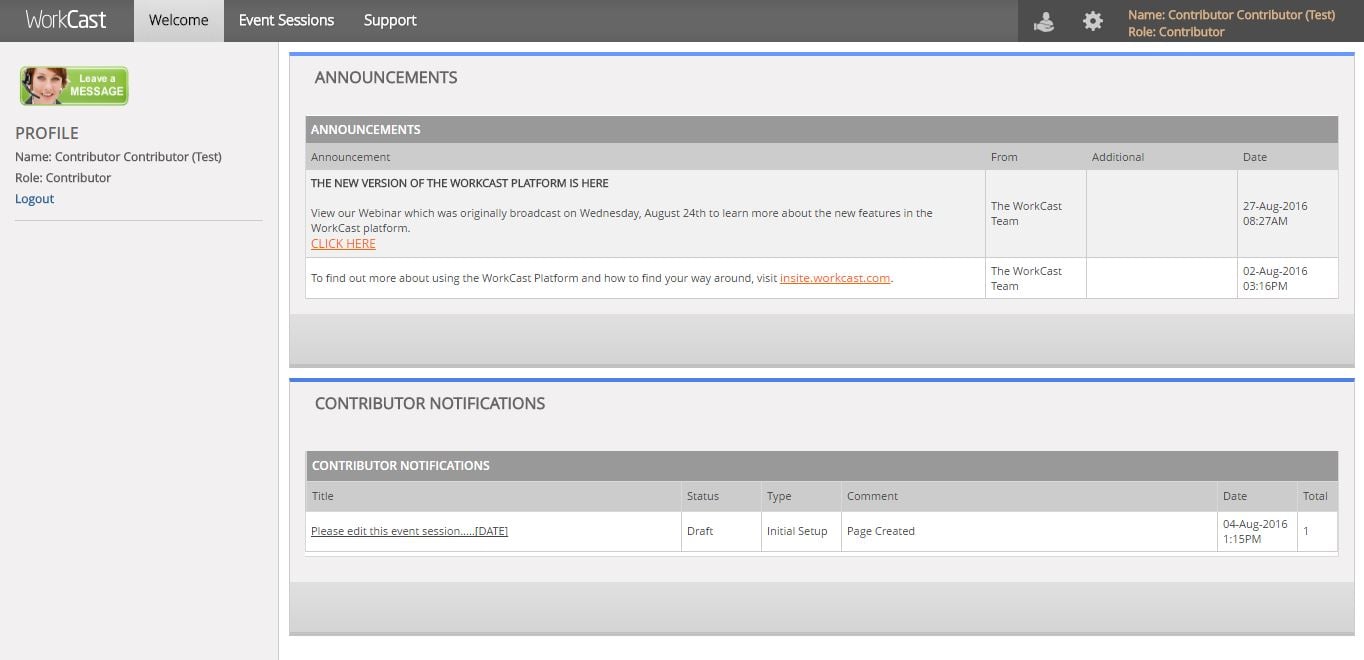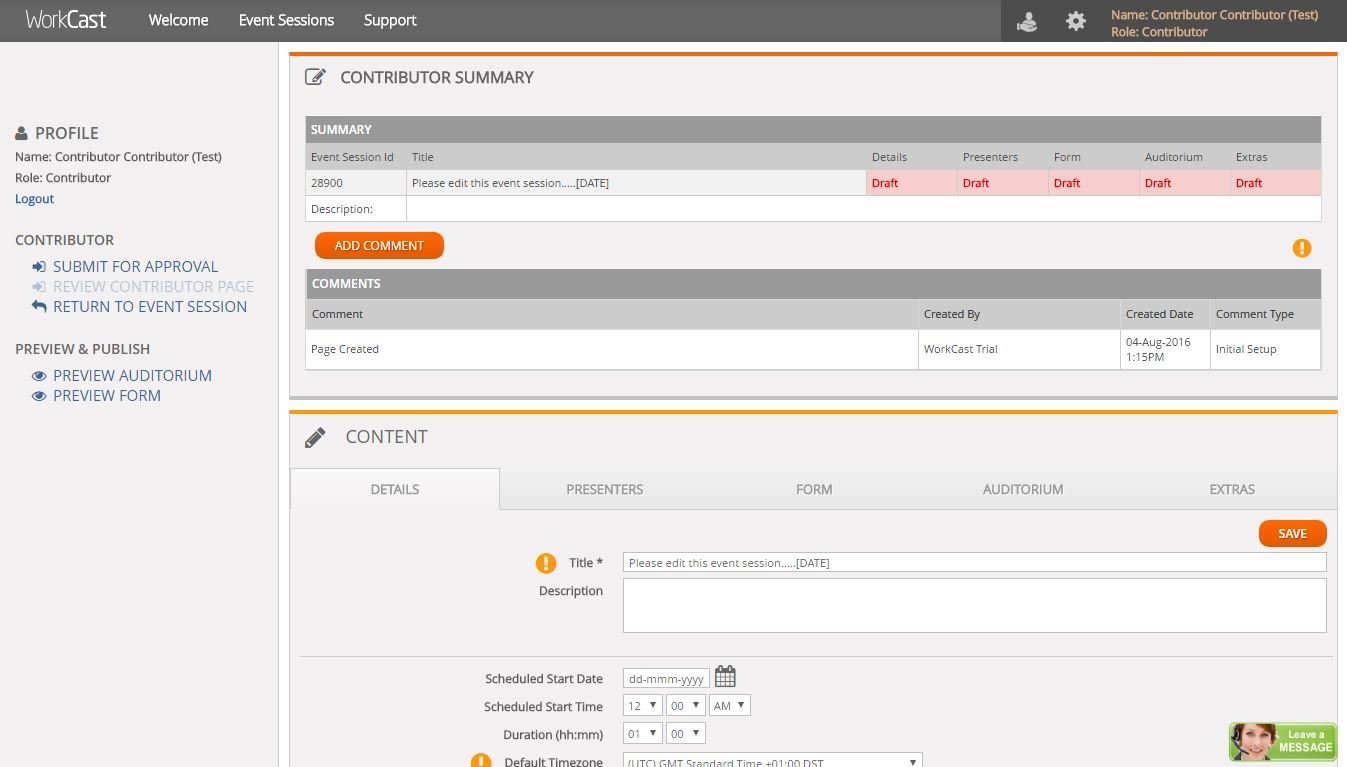 Further information about the Contributor process can be found here
Was this article useful?
Please provide us with any feedback to help us improve this page