This article will take you through how to schedule On-demand emails once your live event has been delivered
Webinar Post Event Emails
There are 2 options for post emails, you can send a post-event email to those who have registered and attended, and one for those who have registered but not attended.
Some people decide just to send one post email with the same subject line, others like to send a different one with a different subject line.
As standard, we create 1 post email template, but if requested we will create one for post attended, and post not attended if you require different text in the body of the email, please speak with your account manager for more information.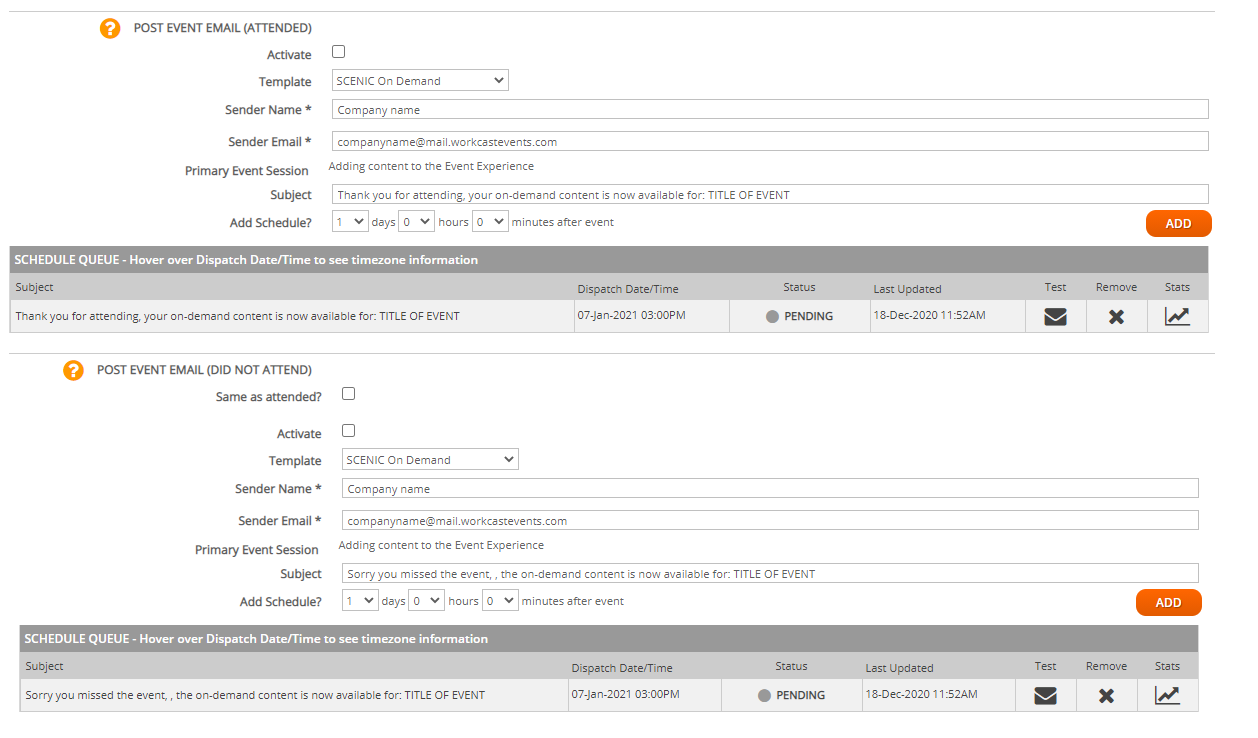 Above are the screenshot of the post email attended and of the post email not attended.
This information will be set on your template, however, if required can be changed on a per-event basis.
If you wanted to change the email template, you are able to do this by going to the drop-down menu next to the word 'Template' and selecting the option you wish to use. Please see the screenshot above to further explain this.
The sender name can be whatever you like, but as standard, it will be set to your company name.
The sender email again can be what you like, as standard in the build of your template we will put your company name @mail.workcastevents.com – unless told otherwise. For example workcast@mail.workcastevents.com
Primary event session – this is just to advise you're setting reminder emails up for the event listed there.
Subject line – You can have the subject line as whatever you like and this is changeable per event. We will set a standard subject line for reminders on a template basis.
Schedule – this is where you add your schedules for your post emails. As standard, when setting up your template we will have a post email set to dispatch 1 day after your event has taken place. These will go out automatically (as long as you have created and published the on-demand of your event by then).
Test after you have finished editing/adding your schedules for your post-event emails, you are able to send yourself a test email by clicking test, a pop up will appear, and then enter your email address in. Once you have entered a valid email address, then proceed button will turn orange for you to press.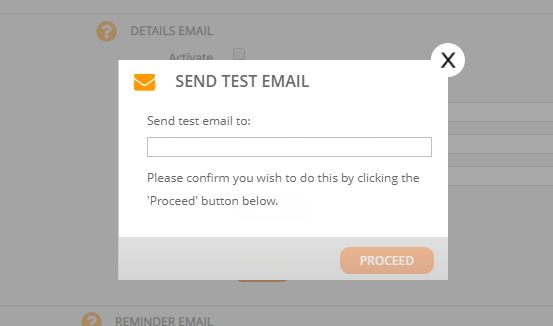 Email statistics, you can press Stats at any time to see if the emails have been sent, against how many registrations you have, this will also advise if any emails failed and give you the reasons why.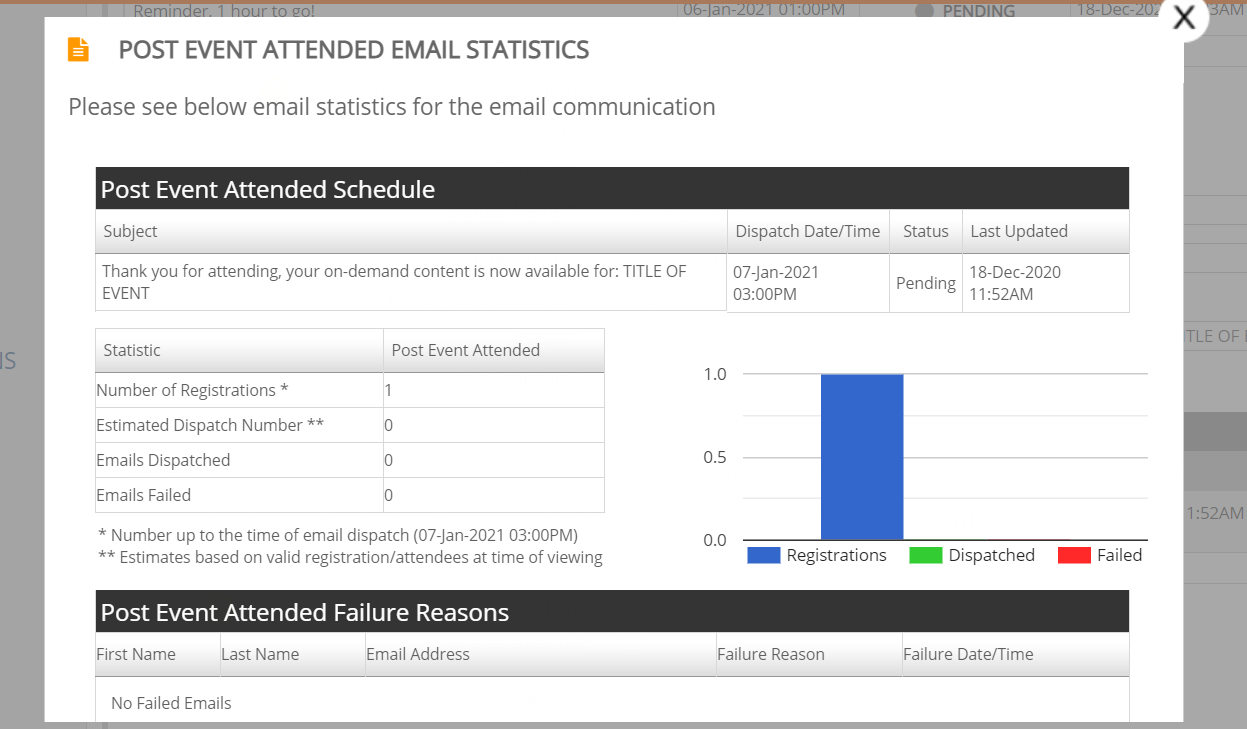 Note: As post emails do automatically activate after you have created and published the on-demand, if you do not want post emails to go out for a specific event it is important that you first remove any post emails schedules before creating/publishing your on-demand event.