How to Log into the platform as a licenced user
Logging in to the platform
How to log into the platform as a licensed user
License Type
We have various different license types, but there are 2 main user roles that you would have, depending on the license.
Present+
With the Present+ license, you receive a Host user log-in.
Producer+
With the Producer+ license, you receive a Producer log-in.
Presenters
Once a Producer or a Host has logged in and created an event they will be able to send the presenters logins to the WorkCast Studio (the area where the event is run) direct from the platform

You will receive an email direct from the platform which looks like the below.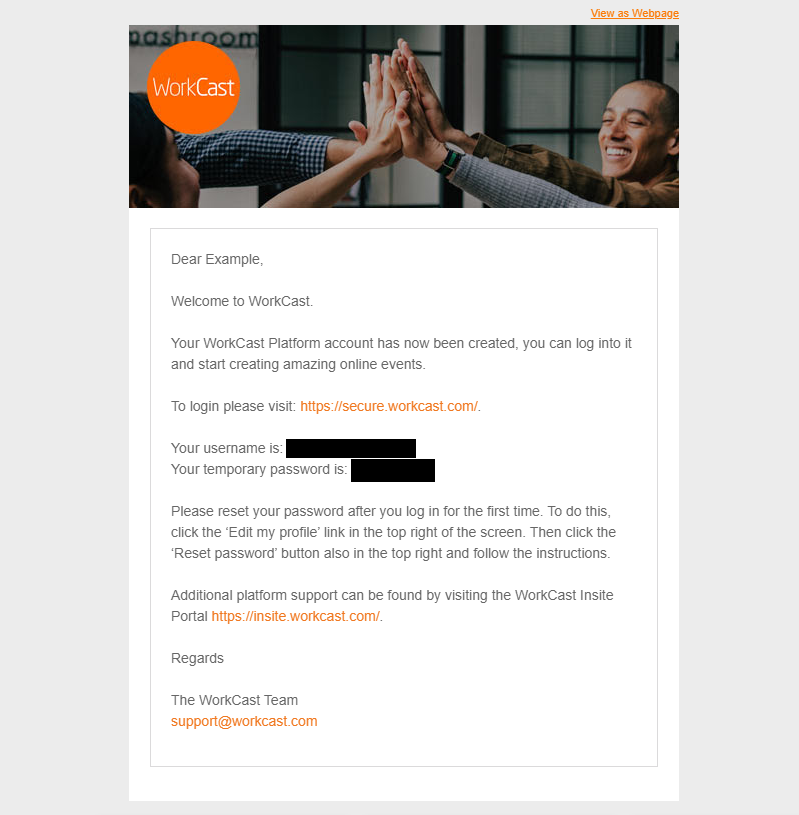 With both users, you log into the same URL: https://secure.workcast.com/ and you will see the below: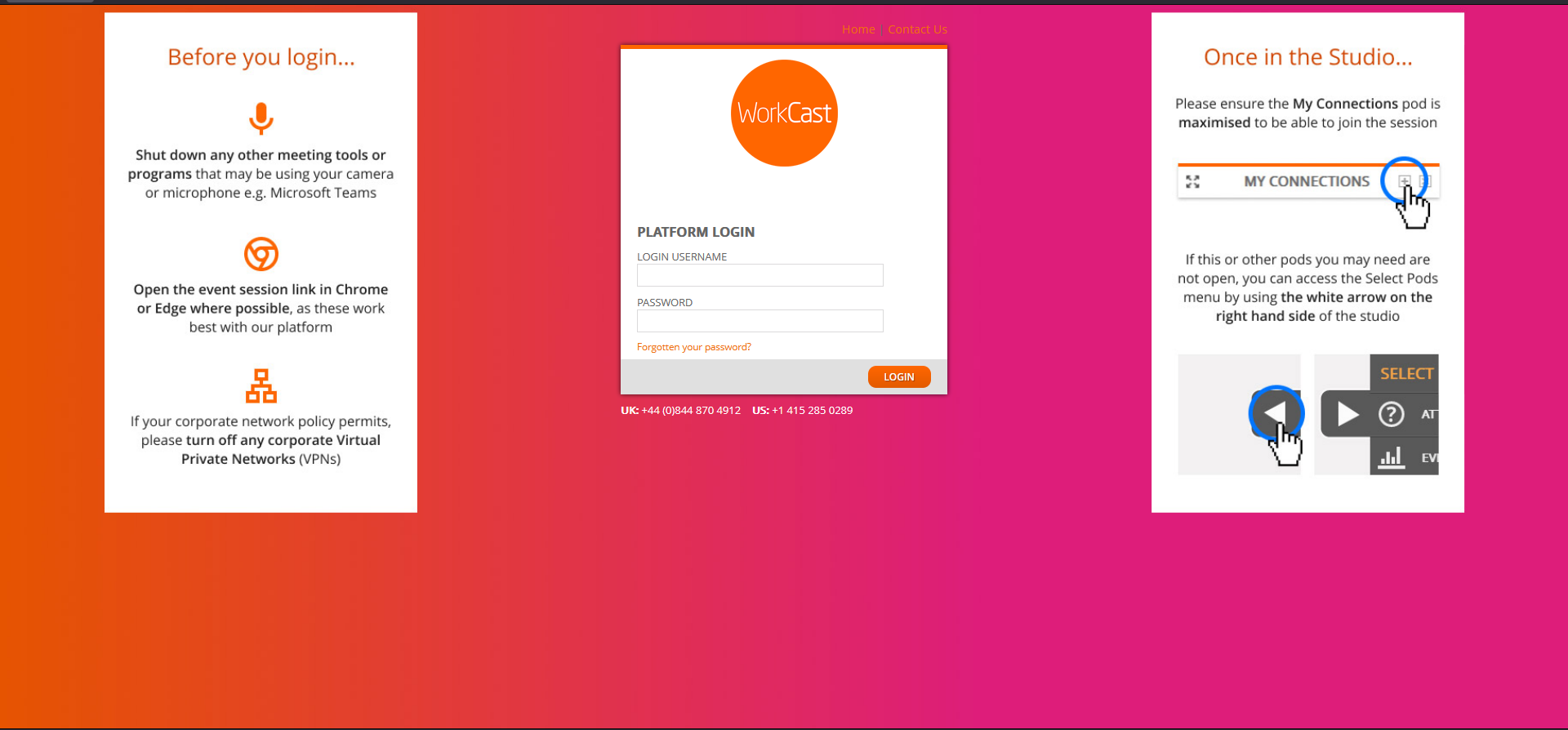 Enter your username and password (case and space sensitive) and press LOGIN.
If you have forgotten your password, simply click Forgotten your password? and follow the on-screen instructions.
You'll then be taken to your account Dashboard where you will see the below: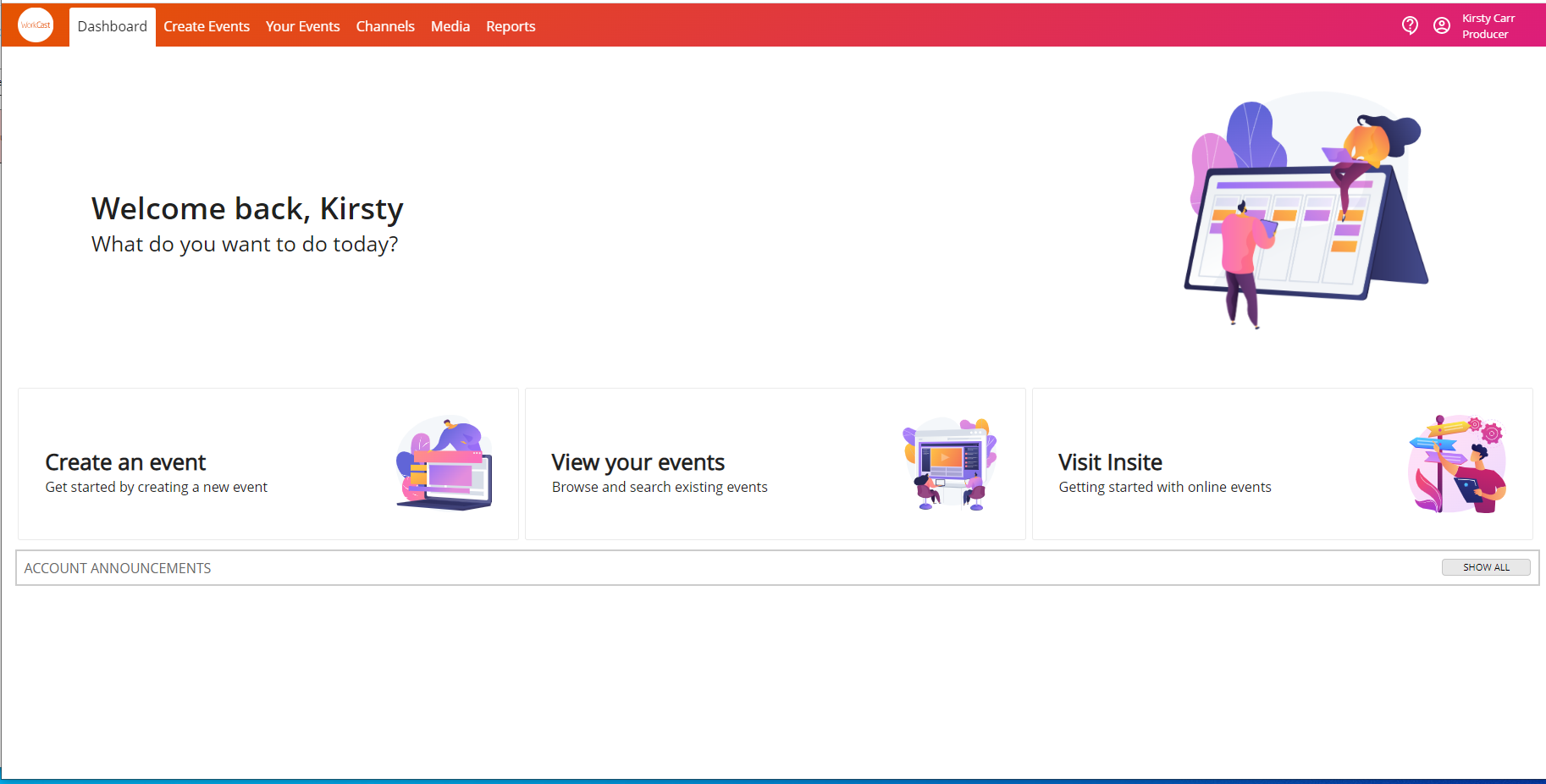 If you want to now create an event, please follow our guide here