Form Field Integration Mappings
Custom Webinar Integration Mappings
For Eloqua, HubSpot and Pardot you have the option to map custom registration form questions on an event by event basis. If you have events created in your WorkCast account with custom form questions you will see a list of these events within the integration page.

Click on the cog, then on to Administration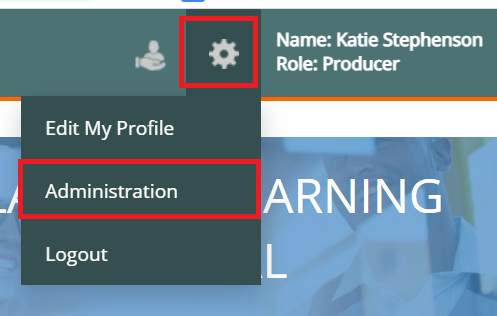 Click on Manage Integrations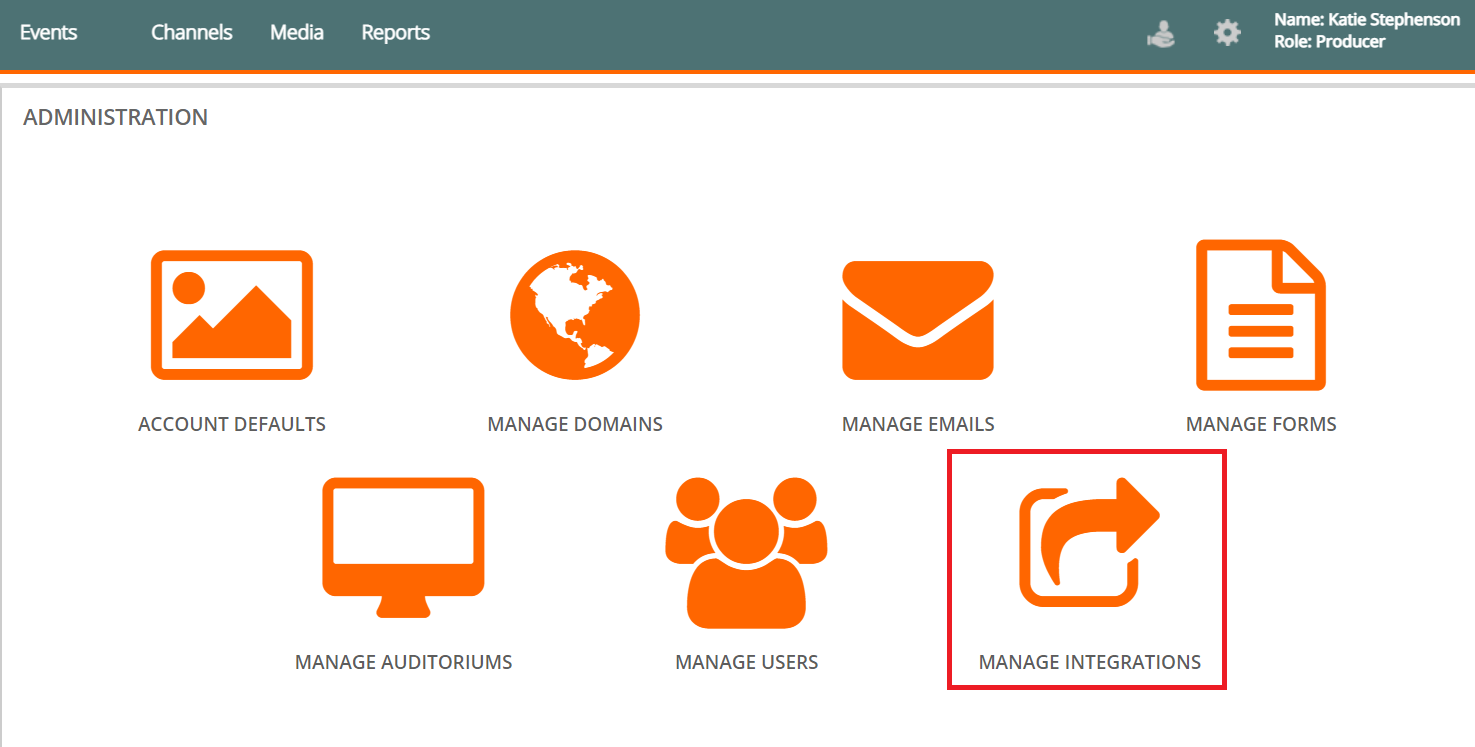 You will then be greeted with the different integrations. It will show the one you are connected to, by having connected in green underneath.

For Eloqua, HubSpot and Pardot you will need to scroll down, and you will then see the Custom Registration Mapping section.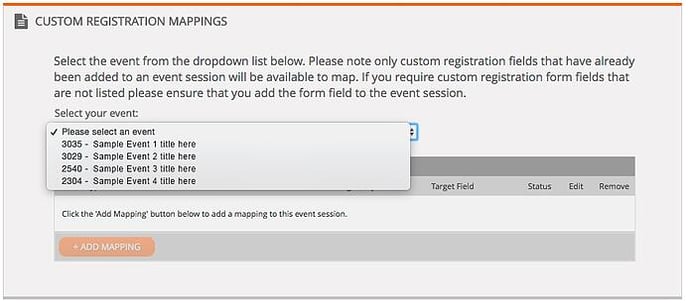 You can then select an event and map any of the custom form field questions that are asked on that event within WorkCast. Please note only the questions that have already been added to the event are available to map. If you require any additional questions about a particular event you must add the form question against the event within the WorkCast event first.

You will need to ensure that the target field you wish to map to is created in your Marketing/Sales Platform before they show up in the Target Field drop-down list.
If you look into the target field list, and one of your mappings is not there, this could be because Target Fields of an incompatible Data Type (e.g. picklists) will not be listed in the Target Field List.
Read-Only Target fields should not be used in mappings.

Note: If you are unsure of how to create target fields, please reach out to your Marketing/Sales Platform support.
NOTE: When you add your custom form fields to your WorkCast event, ensure report headings for the form fields do not include any Capitals/Spaces/Special Characters. If any of those are included, the custom data is very likely not to feed into your Marketing/Sales Platform.