Preview Auditorium
Once you have created your event, you have the option to preview both the form and the auditorium.
Add your content/some content into the event
Press the green save bar that will appear

Once pressed, a blue bar will appear with the option to either preview or publish

Press preview and you will see what your current auditorium will look like in the preview formatting.
Below is an example image of what you will see.
Note: The exact look will depend on your template layout.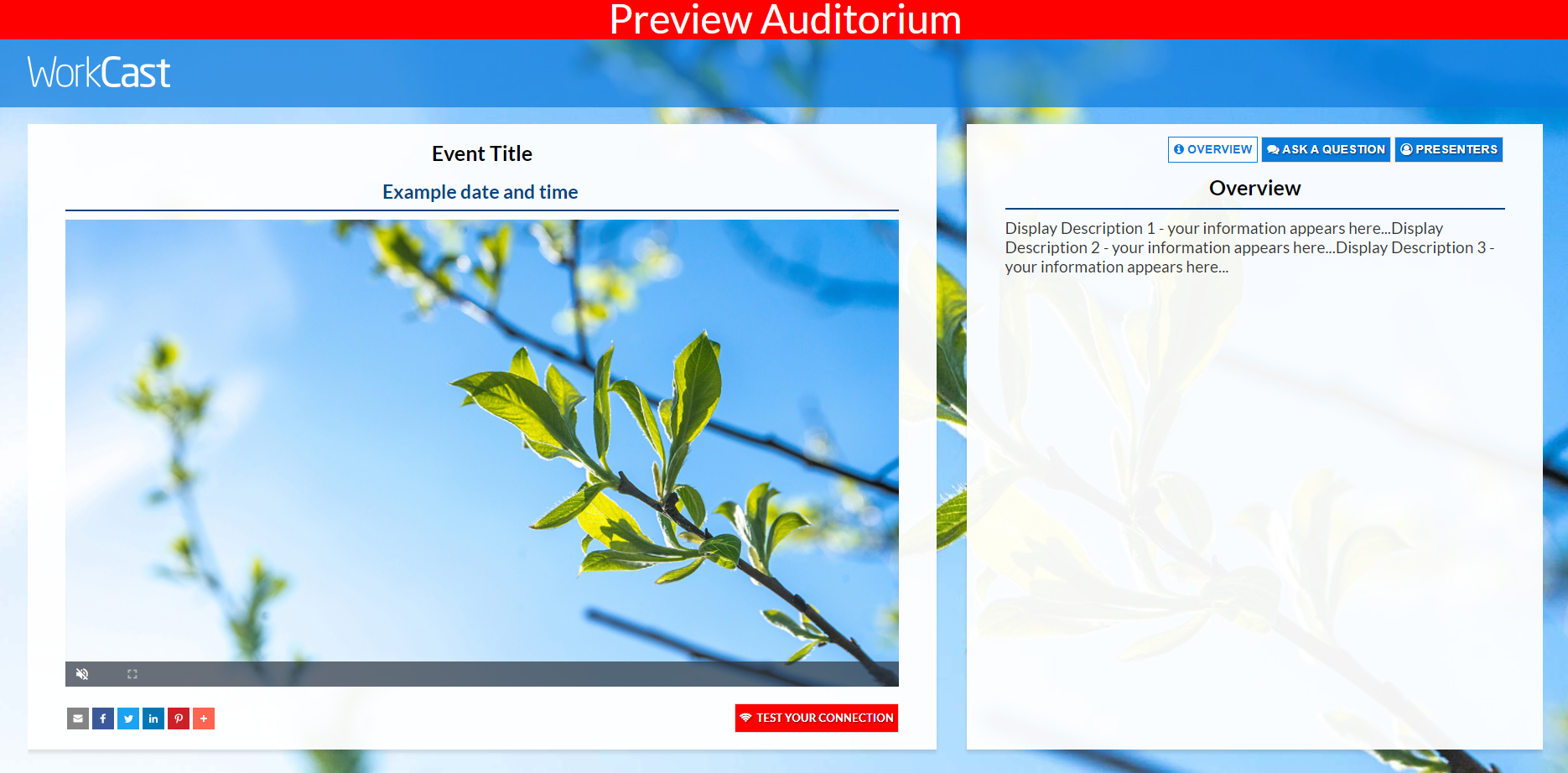 You can see that there will be a red bar at the top, to show you, you are in preview mode.
The 'display description.. your information will appear here' will only show in the preview pages, and it is showing you where your text will go if you add text into those display boxes.

You can preview the auditorium at any point once you've made a change.
Once you are happy with the changes, you can then press publish draft


Those changes will show on your live Event Auditorium URL, which you can click on at any point through building your event.

Note: To be able to successfully gain access to the Event Auditorium URL, you must ensure you have registered/register for the event.