What is a Custom Master Event Template?
Last updated April 7, 2016
The WorkCast Platform is a unique webinar and webcasting platform that allows users to have fully styled and branded event workflows that can be used for many events.
Every licensed customer of WorkCast has the option to purchase Custom Master Event Templates and have them available in their account.
Most users choose to have Custom Templates created as they want their webinar or event workflows to look like their website or to be tightly integrated with an existing workflow created on their CMS or Marketing Automation platform.
A Standard Master Event Template consists of 7 individual components:
A registration form
A registration thanks page
A confirmation email
Reminder email(s)
A live auditorium
Post event email
An On Demand auditorium
The concept of the Custom Master Event Template is two fold:
That the design, content and styling of each of these components can be altered to be laid out differently, contain additional content or be styled completely to your website

That additional components can also be added to or withdrawn depending upon the workflow that is being created. This is especially relevant in the following scenarios :

Multi session event types such as symposiums, virtual events, job and recruitment fairs

Where webinars are integrated into another workflow from your organisation such as webinar channel, learning/cpd portal or video channel

Where additional automated communications are required
Once created this Custom Master Event Template is then available to be used for as many events as you require.
You are also able to request (for an admin fee) a change to any component or addition/removal of a component within a Customer Master Event Template.
Examples of this are :
Changing the email template used for particular comms
Changing the layout of the registration template
Changing the styling of the event Auditorium
Adding a new email template
Adding a holding page or lobby
Once this change has been made it then becomes the Customer Master Event Template. If you require both new and old templates to be available for events a 2nd template must be purchased.
The available templates in your account can be seen under the Create Event tab when you login.
Custom registration form examples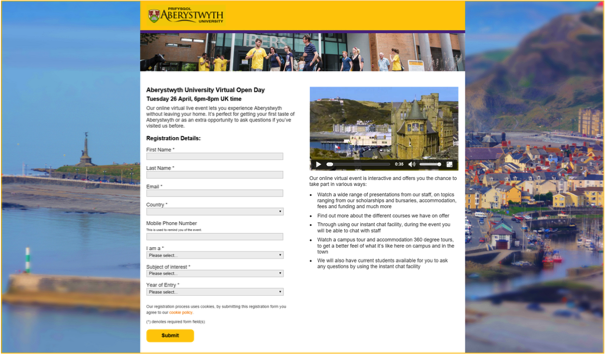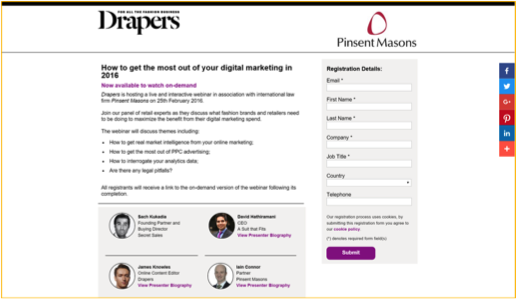 Custom registration thanks page examples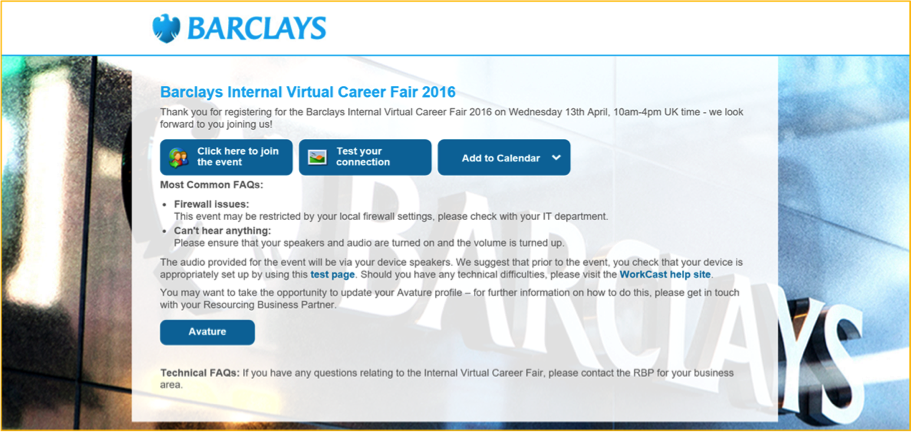 Custom email examples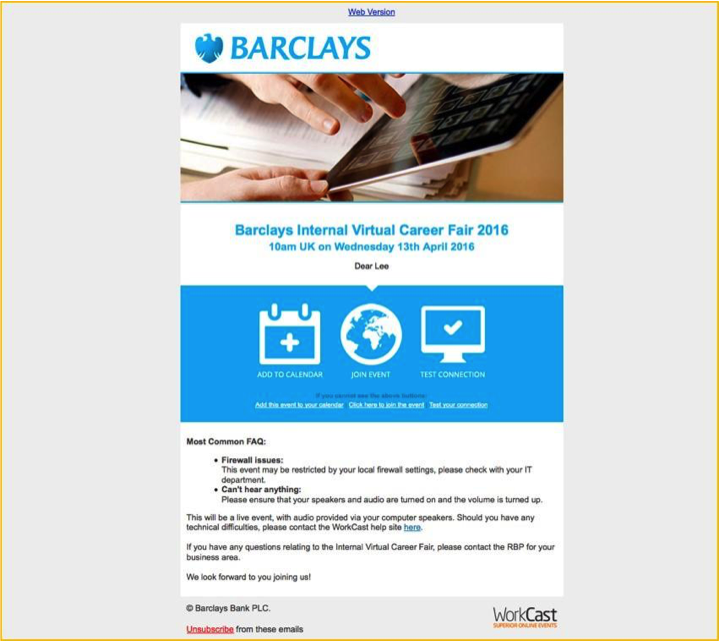 Custom auditorium examples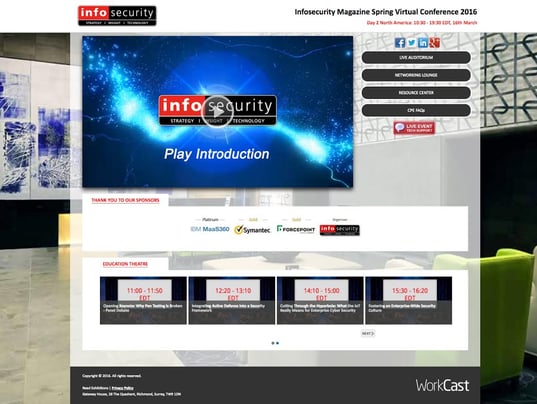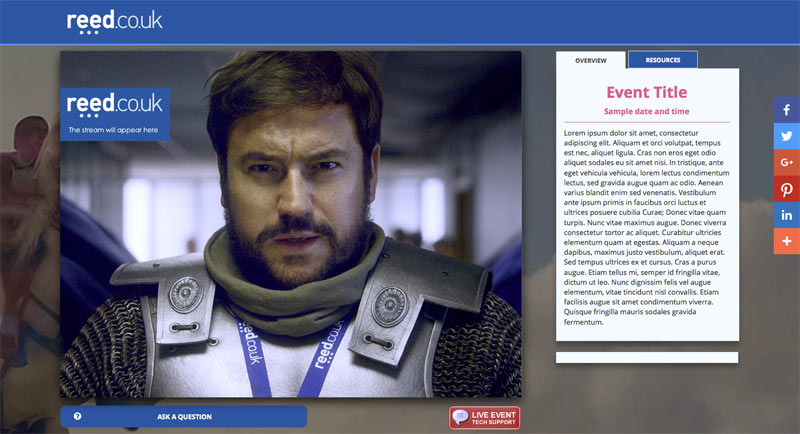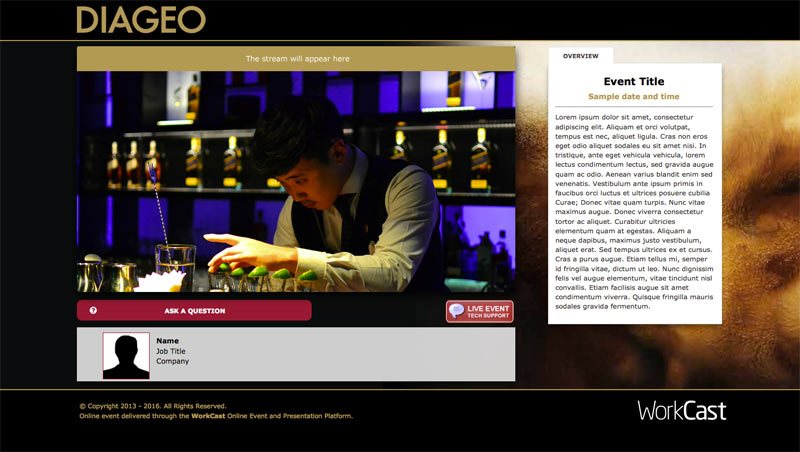 Was this article useful?
Please provide us with any feedback to help us improve this page