What are multi session events?
Last updated May 10, 2017
Online Conferences, Virtual Exhibitions, Job Fairs, Open Days
Customers of WorkCast Producer+ and Enterprise licenses have the option to create and run multi-sessional events. Please take a look at two working examples listed below where you can register and instantly view the virtual environment.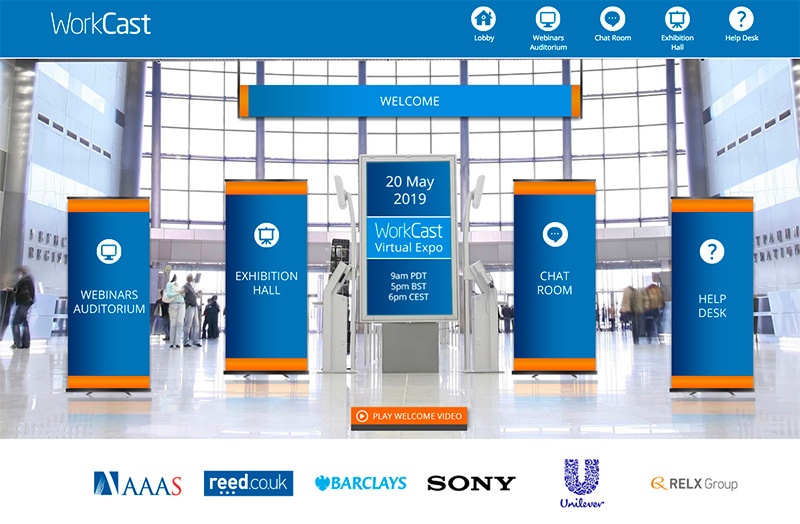 This working example shows the full end to end user experience from registration process and confirmation email to the fully live event pages. You can browse individually branded exhibitor booths, the live chat room or individual webinar pages.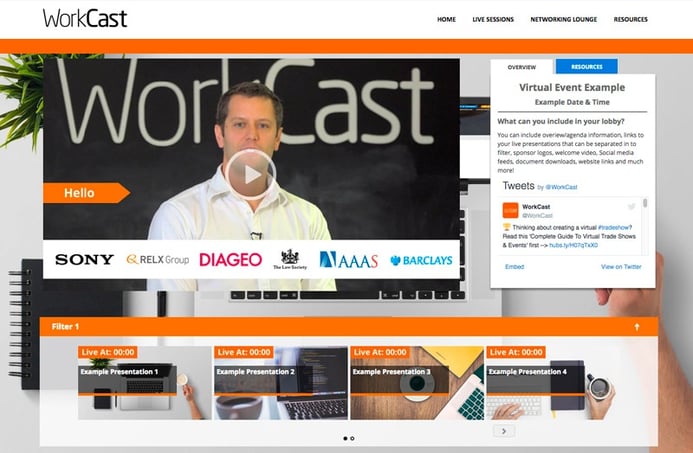 The second example shows a more traditional layout with no exhibition lobby and the focus more on webinar presentations. The lobby includes a live Twitter feed and shows how you can separate webinar presentations in to filter sections.
How can virtual events be created?
Using the Event, Channel and Event Session capabilities of the WorkCast Platform, WorkCast customers are able to create a wide range of online event experiences.

Visitors to an event can then be presented with a range of groups (Channels) of presentations (Event Sessions) that they can attend over the period of that event.

An analogy is that of a conference center which is designed to hold different events on different dates. Each event may differ in its range and breadth and have different tracks, sessions, booths, and breakout areas etc.

It may be as simple as a single room with a number of sequential presentations or as complex as a large expo or conference that has a keynote hall, multiple simultaneous streams with many presentations that you can register for and exhibitor areas with exhibitor booths in the exhibitor hall.

The WorkCast Platform can act like this conference center with a WorkCast Event acting as the overall Event with its own overall registrations, access (lobby) and communications and then channels acting as the different tracks, halls, streams and breakouts and the Event Sessions acting as the individual presentations within those.

It is possible to have separate registration for tracks (Channels) and presentations (Event Sessions) within the main event.

The Platform is not limited by the size or complexity of the event as new Channels and Event Sessions can be added, removed or amended at any time and because each component in the Event can be fully customized and branded it is not limited in this way either.

Once the overall Event has been designed and saved as a template, it can be reused, new designs applied and new content, speakers and presentations added.

The same combination of Event, Channel and Event sessions can be used to create a variety of additional multi session event scenarios for example: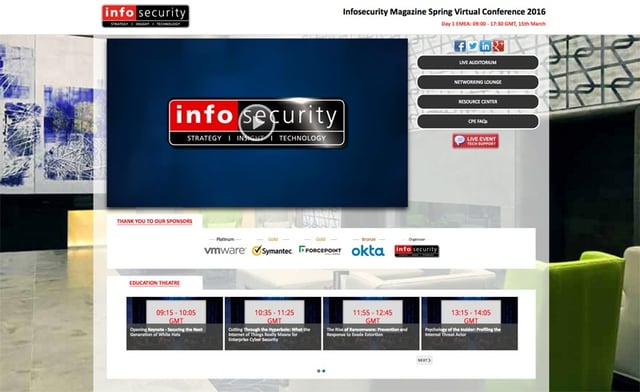 Online Conference – Register for the overall event or the speakers you are interested in. A lobby page provides the agenda and channel provides access to the individual presentations for the day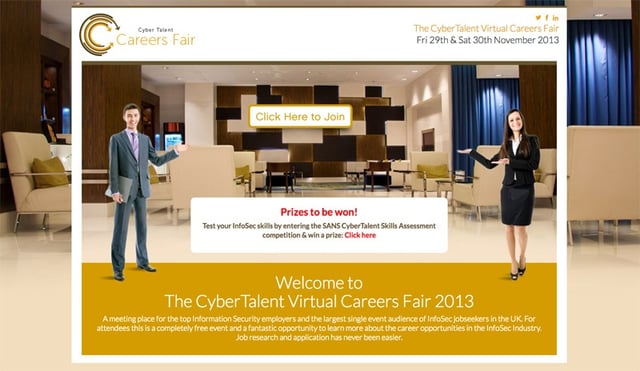 Job/Recruitment Fairs – Overall event registration with different tracks for Employers, Job functions, departments with the ability to watch presentations, ask questions and apply for roles.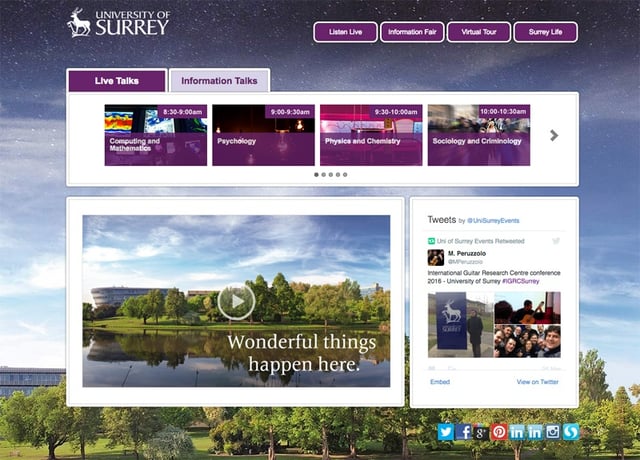 University/College Open Days – Overall event registration with students then able to go to see a range of presentations (Event Sessions) from different faculties(Channels) and departments(Channels) and apply for courses.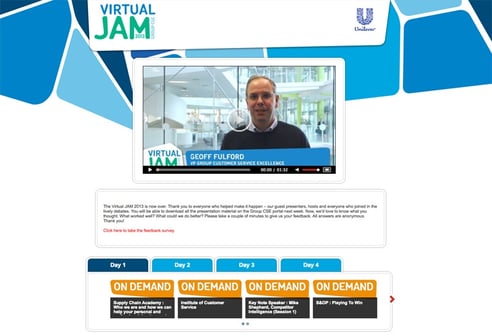 Internal Staff Conference – Secure registration for the event and then channels show different departments. Staff watch and interact with the individual presentations from those departments.
To discuss your event scenario, speak with a member of the WorkCast sales team or with your Account Manager.


Was this article useful?
Please provide us with any feedback to help us improve this page